Grand piano piano 5'8''
Made in Czech Republic
Polished ebony finish
Beautiful and rich tone
Professional piano for all levels, studios, music halls
Made in 1983
10 years warranty. 1 free tunings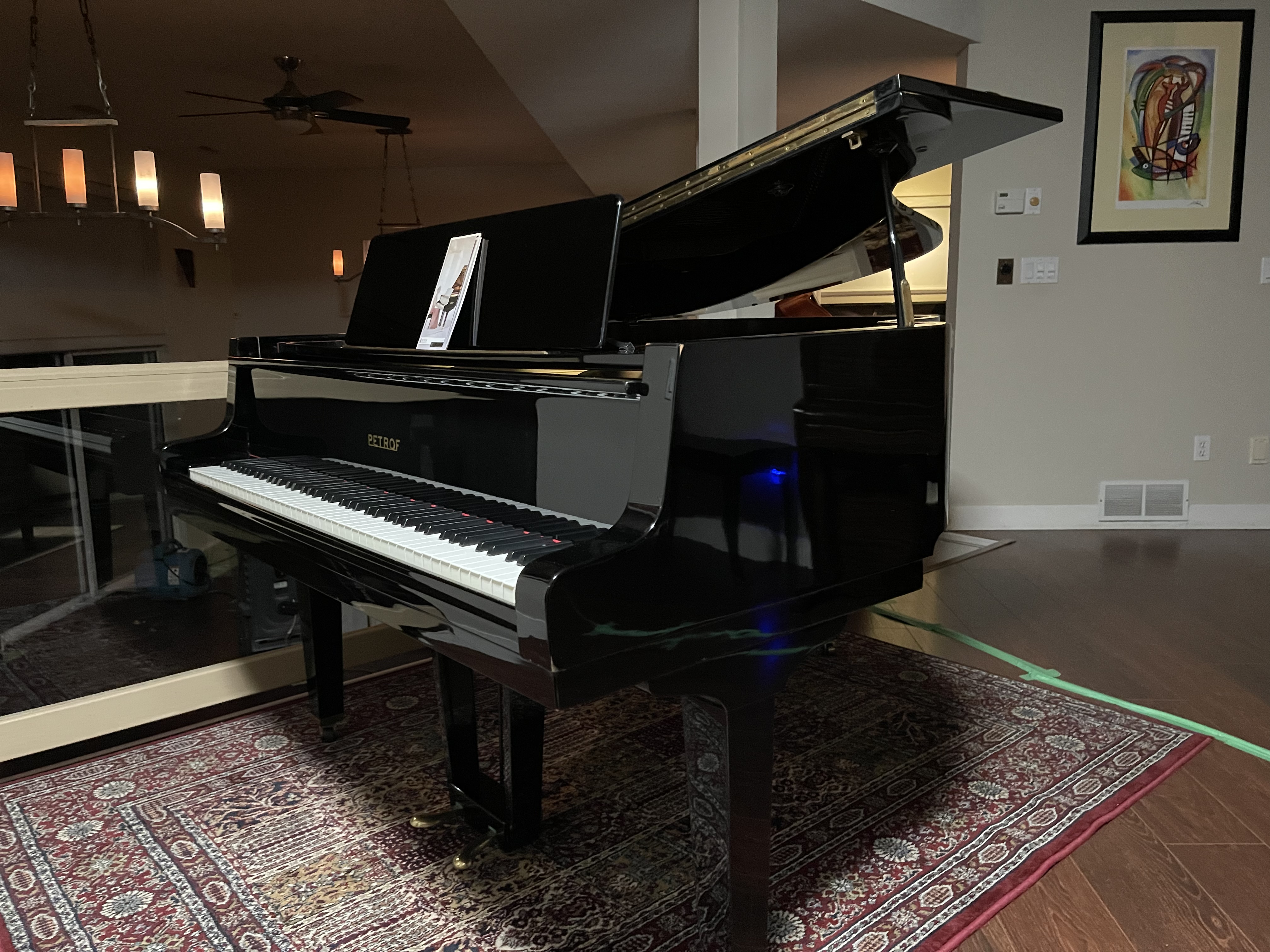 http://www.petrof.com/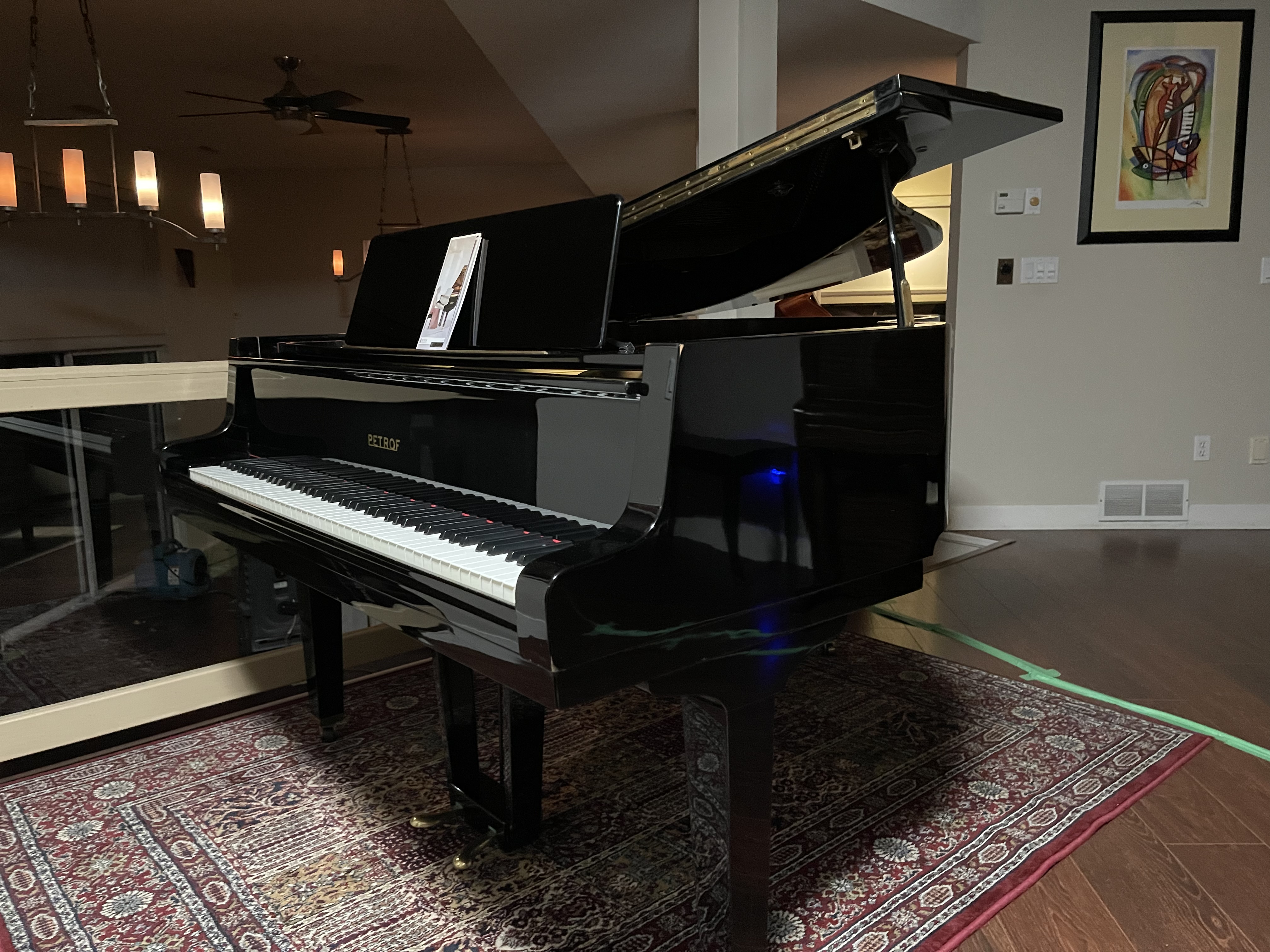 The history of the PETROF company dates back to 1864 when Antonín Petrof made his first piano and thus founded the great tradition of manufacturing pianos of unique quality. The masterly manufacturing of every detail results in the timeless style of the instruments with rich, perfectly clear sound and a col- ourful width of the music expression. Despite maximum effort to introduce new technologies, we insist on hand work which guaran- tees the high tone quality of our instruments. Thanks to their unique character, PETROF pianos can reach out to a widespectrum of musicians including the top world piano virtuosos. The real proof is in more than 600 000 manufactured pianos.
All instruments manufactured in PETROF have their characteristic and inimitable sound thanks to keeping many traditional tech- niques, as using classic natural materials and the handicraft skills of our craftsmen above all.

PETROF piano is one of the finest piano all over the world. It is just simple: PETROF pianos are very beautiful and have very romantic and superb sound.
P Petrof pianos are built almost exclusively by hand by our highly trained PROFESSIONAL craftsmen.
E The entire production of the Petrof piano is in EUROPE.
T Petrof has been building pianos in the European TRADITION for 145 years.
R All of this helps in creating the beautiful ROMANTIC Petrof sound.
O Petrof is ONE OF THE FINEST PIANOS built in the world.
F Petrof is one of the few pianos in the world that is FAMILY owned.